Exhibitions in retrospect
Stiftung Kunstforum Berliner Volksbank has been exhibiting artworks since 1985. Since then, numerous exhibitions have been presented in cooperation with Berlin and national art and museum institutions in the Stiftung Kunstforum Berliner Volksbank.
2020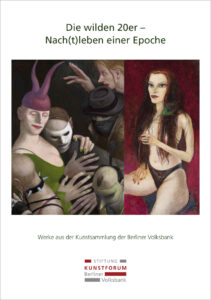 August 27 to December 13 2020
The presentation at the Kunstforum der Berliner Volksbank showed how the era of the 1920s has influenced the artistic work of later generations up to the present day.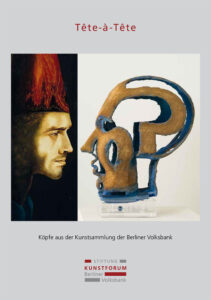 January 30 to June 28 2020
In the exhibition "Tête-à-Tête. Köpfe aus der Kunstsammlung der Berliner Volksbank," visitors to the Kunstforum in Charlottenburg encountered one of the most interesting groups of works from the art collection of the Berliner Volksbank: representations of heads.
2019

2018 – 2019
(from 2018 exhibition venue Kaiserdamm 105, 14057 Berlin)
until 2016 (selection)
(until 2016 Ausstellungsort Budapester Straße 35, 10787 Berlin)
2011 – 2012
2010
2007 – 2008
2007
2006 – 2007
2005
1999 – 2000
1997 – 1998
1991